InfernoRed's Own Tech Wizard, Pamela Vong, named to elite group of Powerful DC Programmers and Designers
It's drum-beating day at InfernoRed! We're very excited to learn that our own Pam Vong is among a newly minted group of women who will receive DCFemTech's annual "Powerful Women Programmers and Designers" Award.
Pam was selected from the 190 nominees based on her commitment to her clients, her dedication to the Women in Tech communities, and the fact she is an amazing software developer. We couldn't be more proud!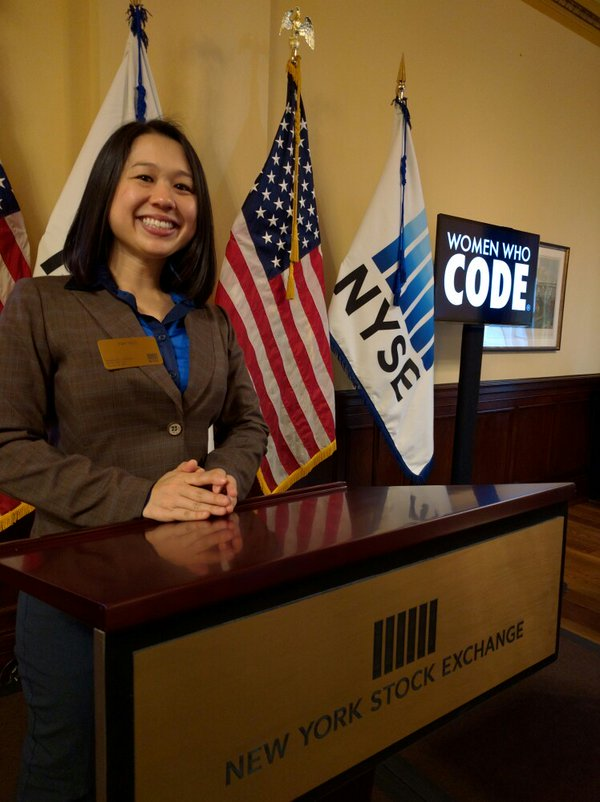 DCFemTech is a very cool coalition of women leaders whose mission is to shine a light on women in tech organizations by sharing resources, and bringing leaders together to close the gender gap. We're all for it, and think Pam is a great example of a female tech leader who brings her A-game to the (virtual) office every single day. Within just this past year, Pam as a technical lead and architect has successfully delivered web and mobile projects for 12 different InfernoRed clients including Sesame Street, Microsoft and Capital One.
Pam has been a team member at InfernoRed Technology for more than three years, and this is the second year she has won this award. Since joining us, Pam has participated in several Women in Tech communities within the Washington D.C. area, and most recently became a Director for the DC Chapter of Women Who Code. She's also a former Rails Girls DC Coach and volunteer teacher for the Girls Who Code club at Capital City Public Charter School. She genuinely enjoys her career as technical wizard and wants to share her love of all things tech with others in the community so that the tech world becomes more inclusive and inviting to girls and women from all walks of life.
"I'm very fortunate to work for a company that allows me to follow my passions for technology and diversity. InfernoRed Technology has been incredibly supportive with my involvement in the Women in Tech communities and genuinely tries to understand how they can help to make the company and tech world a better place for women and underrepresented minorities. It's also awesome to work here because I get to use a lot of the latest frameworks/languages/tools, which satisfies my polyglot/life-long-learner appetite."
Pam will be pulling double duty next week, and will attend the DCFemTech Awards reception before heading over to support another Women Who Code DC event whose topic is "Reducing Unconscious Bias and Making the Workplace Better for Women in Tech."  Pam is also an animal lover and would try to move mountains for Casablanca and Boo Radley, her beloved pet dog and rabbit.
Pam exemplifies what it truly means to be a leading woman in tech, and we're excited to see, and be part of, what she accomplishes in the future.
Contact InfernoRed at info@infernored.com